How to Check if Your Qatar ID Is Canceled?
Ex-pats can get Qatar id by paying all the residential allowance. It is very important to know How to Check if Your Qatar ID Is Canceled? also important to confirm the validity and termination of that id. Every time while traveling abroad expat surely have to check their Moi Qatar ID status.
Cards could play an important role in the whole procedure of confirming the identities of the ex-pats, their driving licenses, and opening bank accounts.
A Minimum fee is imposed at that time on related id cards by the sponsoring employer.
Some other additional charges such as charges for e-gate and charges for account credit are also included.
Furthermore, whatever country you live in right now, You need to pay dearly for breaking the rules there.
You can stay in Qatar only if you follow the Qatar rules accordingly.
Your visa will be canceled if you disobey the conditions or disregard any rule.
Your visa will be determined if your Qatar id is canceled or is due to expire. You can perform the renewal procedure online via mobile or by yourself.You can check your Id status online.
In any case, while disregarding the laws you will have to pay substantial fines. The best way to avoid all this is to keep checking your ID status with consistency.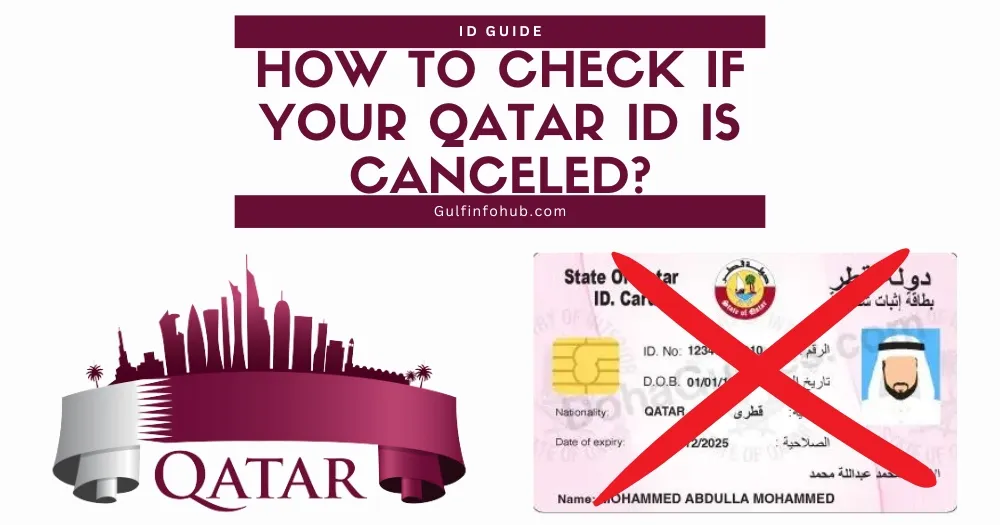 Also visit: How To Register Cell Number With Qatar ID?
Check Qatar ID Cancellation
There are two ways for you to know about your Id status whether your id has been canceled or not
You can directly get in touch with the government administration
can check it online by using the official website and putting your id number there.
As both of your documents such as driving license and passport are directly linked to your id card so it is important for you to check the viability of your Qatar id card regularly.
Your Qatar id card is the only identification of several services you can avail in Qatar so if your id expired you will not be able to get these services at all.
You will not be able to access the Services in any way and your bank account will not be available as well.
so it is better for you to check your id status online by using the given below steps
Go to the "MOI website".
You can simply check your id on their official website.go to the portal.moi.gov.qa to confirm your ID. You can detect a number of services on their homepage.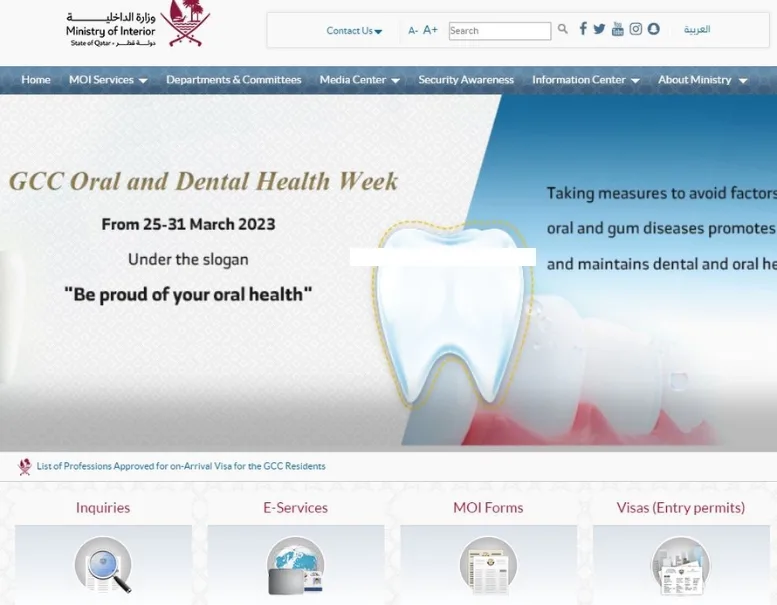 Choose "MOI Inquiries".
To check your Id you can select the option for inquiry. You can describe your chosen option like a traffic visa or bank account.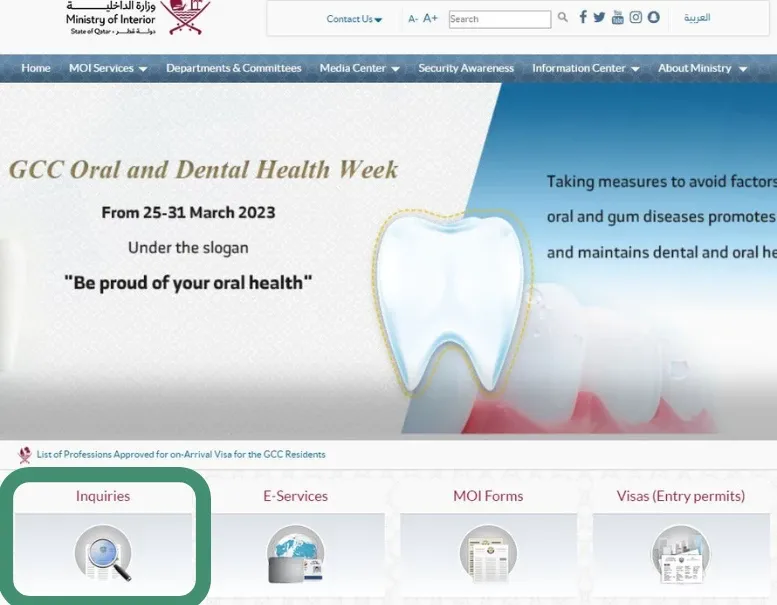 Click on "Official documents".
By clicking this option a new page will appear which requires some information to check your id status.you just need to put your QID number , nationality and captcha code here.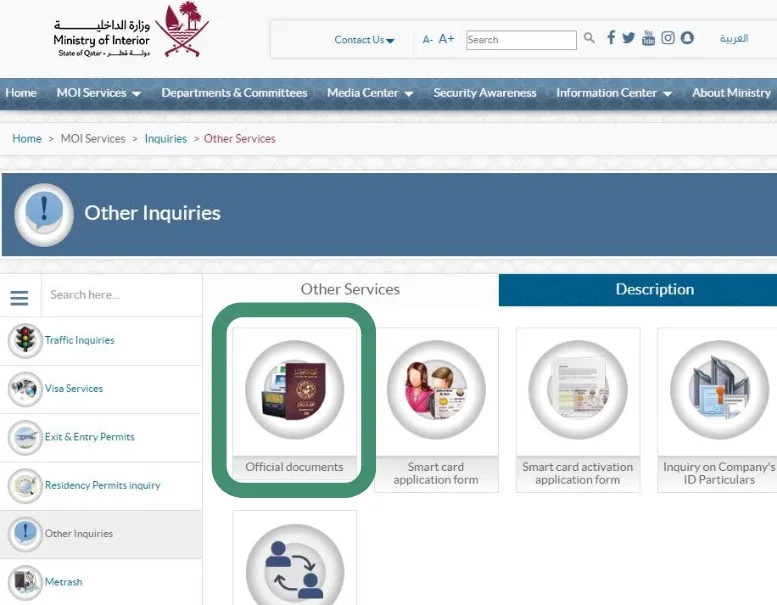 Select the "QID number".
For the verification of your MOI Qatar ID you need to put your QID number. In the field enter any number to check your id status.
Qatar ID Check Online By Passport Number
You can simply enter your passport number and nationality by visiting the webpage of the MOI Qatar id check.after putting the captcha code, the status of your MOI Qatar id will be displayed on your smartphone.
By following the given steps it will be more convenient for you to check your id status online by using your mobile device or personal computer:
Go to portal.moi.gov.qatar and select Inquiry.
Select Official Documents under Other Inquiries.
Enter your valid passport number, nationality, and captcha code to proceed.
When you click the Search Button. So, You can check you your id status.
Note: Renew your documents like ID card, passport, or residency as soon as possible whenever the due date of expiry is near.
How to access moi.gov.qa official website?
The official website of Qatar for checking the Qatar residency status is Moi.gov.qa.
Several services are accessible via this site.
You can follow the given steps for login procedure:
Go to the homepage of the portal.moi.gov.qa website.
Choose the service or inquiries you want.
Navigate to the services page.
What is the process for linking my mobile range to Qatar ID?
By utilizing your ID just log into the self service system and select the language you prefer,select Metrash2, Which is listed under 'Personal services provided by credit card holders. Here you need to enter your number and need to choose the 'Register into Service.'option.
Final Thoughts
Optimistically, now it is easy for you to check your MOI Qatar id status by using your mobile or personal computer simply by entering your QID on the official website of Qatar that is  portal.moi.gov.qatar. You can also use mobile application which is Metrash2 in case of any Qatar related queries.